It's now been almost 5 years since Degrassi last filmed an episode, and 3 and a half years since a new episode premiered. That's a long time to go without Degrassi. To put this into context, this is the longest we've gone without a new episode of Degrassi since the break between School's Out! and Degrassi: The Next Generation (almost 9 years apart). It's safe to say that we are all missing our Degrassi fix.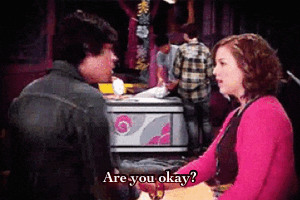 If you're confused, I wouldn't blame you. These past 4 years in the Degrassi world have been very perplexing with not a lot information being shared with the fans. We know that following Degrassi: Next Class Season 4, Degrassi had plans to move forward with season 5. However, something happened that put those plans on hold. Exactly what has never been made public, but we've heard many rumours about Netflix asking Degrassi to re-pitch the show and start using American actors. Whatever happened in those discussions, it's clear that Netflix did not move forward with renewing Degrassi. Important to note, they also didn't officially announce that it was being cancelled either. They just didn't renew it… and then never told anyone.
Since then, Wild Brain (formerly DHX Media – the company that owns Degrassi since the sale of Epitome Pictures in 2014), has focused primarily on making old episodes of Degrassi available to watch on a variety of platforms. You can now watch episodes of Degrassi on YouTube and platforms such as Pluto TV. They have also recently started uploading iconic scenes and top 10 count down videos to the Official Degrassi YouTube Channel. Wild Brain also sold the Degrassi set located at 220 Bartley Drive in 2019, a sign that production of Degrassi wasn't planned to move forward anytime in the immediate future.
This may seem like a lot of bad news, but there are signs of hope on the horizon. On February 13, 2021 Degrassi Executive Producer Stephen Stohn responded to a fan asking when we will get another series in the Degrassi franchise with a ":)" on Twitter. This was the first time Stohn tweeted about anything Degrassi-related in many months. Long time fans will remember that Stohn often likes to respond to fans with a cryptic smiley face both on Twitter and other platforms. It doesn't necessarily mean that Degrassi is coming back anytime soon, but at least we can say that Stohn is still thinking about Degrassi and the possibility of its return.
In addition to his ":)" tweet, Stohn also liked countless tweets from fans responding to his tweet with questions and excitement about Degrassi's potential revival.

In the meantime, we continue to wait for any sort of official news. Personally, I strongly believe that Degrassi will come back one day. The questions are more when will it happen, who will be involved, where will it be filmed, and what network/platform will they partner with. Until we get answers to these questions, all we can do is continue to share our love for Degrassi on social media and remind Wild Brain of our continued commitment to this special TV franchise.